Διεθνές Διαγωνιστικό Animation
Η δεύτερη εκδοχή τού Φεστιβάλ περιλαμβάνει ακόμα ένα Διεθνές Διαγωνιστικό Πρόγραμμα, αυτό του Animation, μια δυναμικά αναπτυσσόμενη τεχνική που ενθουσιάζει τους θεατές.
Αναλυτικά τα βραβεία που θα απονεμηθούν:
Βραβείο Καλύτερης Ταινίας
Βραβείο Κοινού Κτήμα Μέγα Σπήλαιο
Το Βραβείο Καλύτερης Ταινίας συνοδεύεται από χρηματικό έπαθλο.
ΤΑΙΝΙΕΣ ΔΙΕΘΝΟΥΣ ΔΙΑΓΩΝΙΣΤΙΚΟΥ ΠΡΟΓΡΑΜΜΑΤΟΣ ANIMATION
Supper του Dániel Bárány – Ουγγαρία
During a dysfunctional family dinner, oppressed family members battl their oppressors. The battle for domination leads to a monstrous outcome.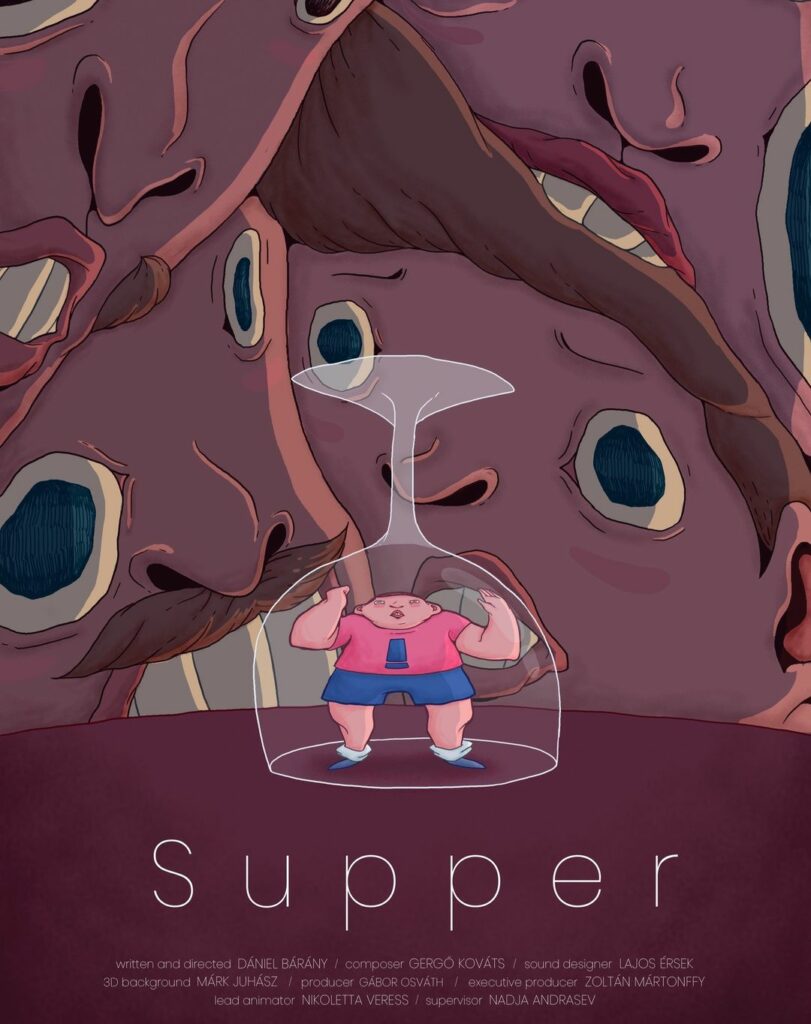 The Perfect Fit του Meinardas Valkevičius – Λιθουανία
Patrick lives in a children's home. After seeing a parrot in the zoo, he becomes obsessed with them, which makes it even harder for him to belong and find parents who want to adopt him.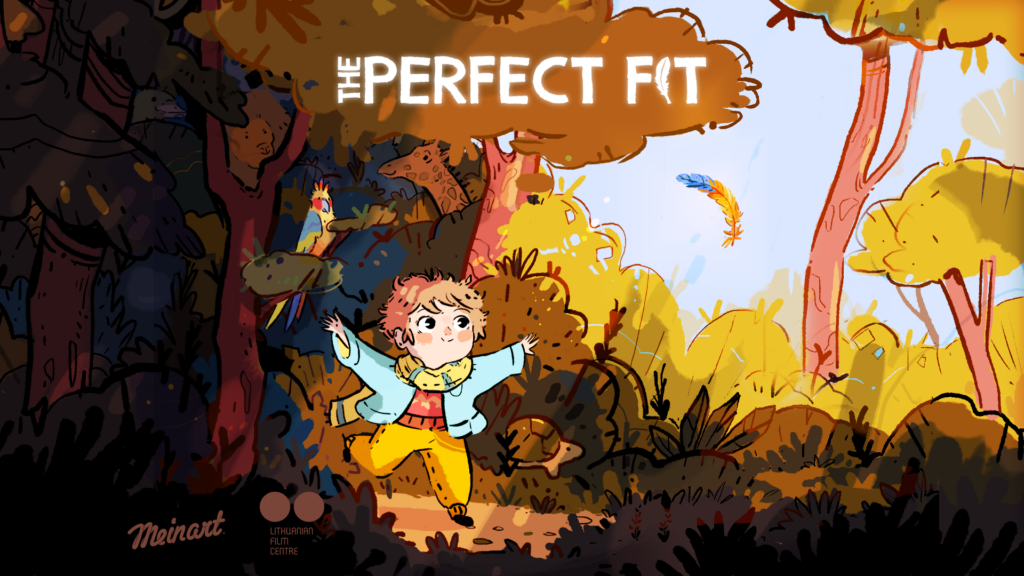 Intermission της Réka Bucsi – Ουγγαρία
R​epetitive still standing movement​, an exploration of the visual image for its own sake.​ A projection of mental images, which are formed while listening to music. From the simple act of drawing a line, to the intricate movement and complex structure of animation that is able to self-generate.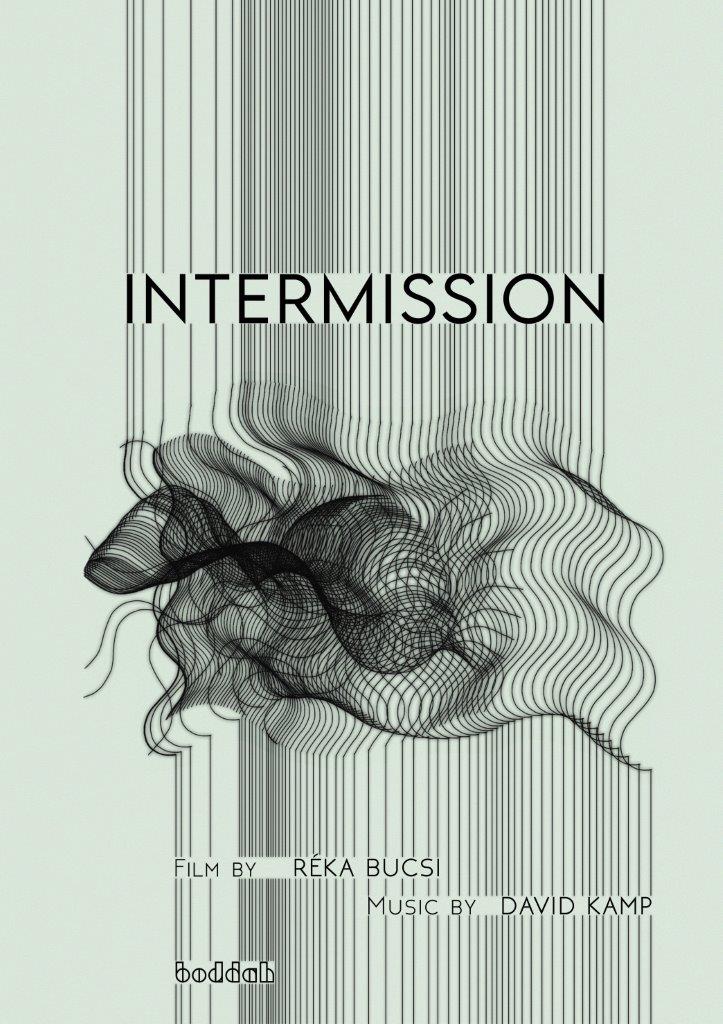 Pink Mountain του Thomas Kunstler – Ελλάδα
An Ottoman fairy tale. The magical story of a forbidden love and how a young Florist turned a mountain pink for the love of Lady Vassiliki, the favourite of the despotic Ali Pasha, sovereign of the mysterious Balkan city-state of Ioannina, crossroad of Greek, Albanian and Turkish culture.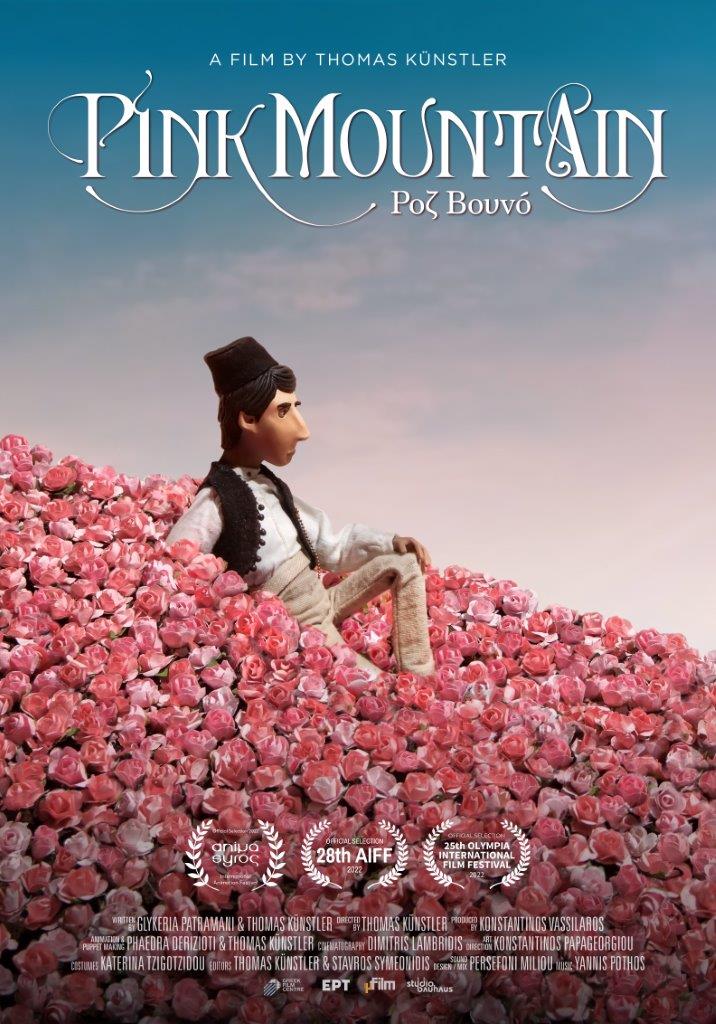 Corvine του Sean McCarron – Καναδάς
An eccentric boy has trouble fitting in at school due to his obsession with crows.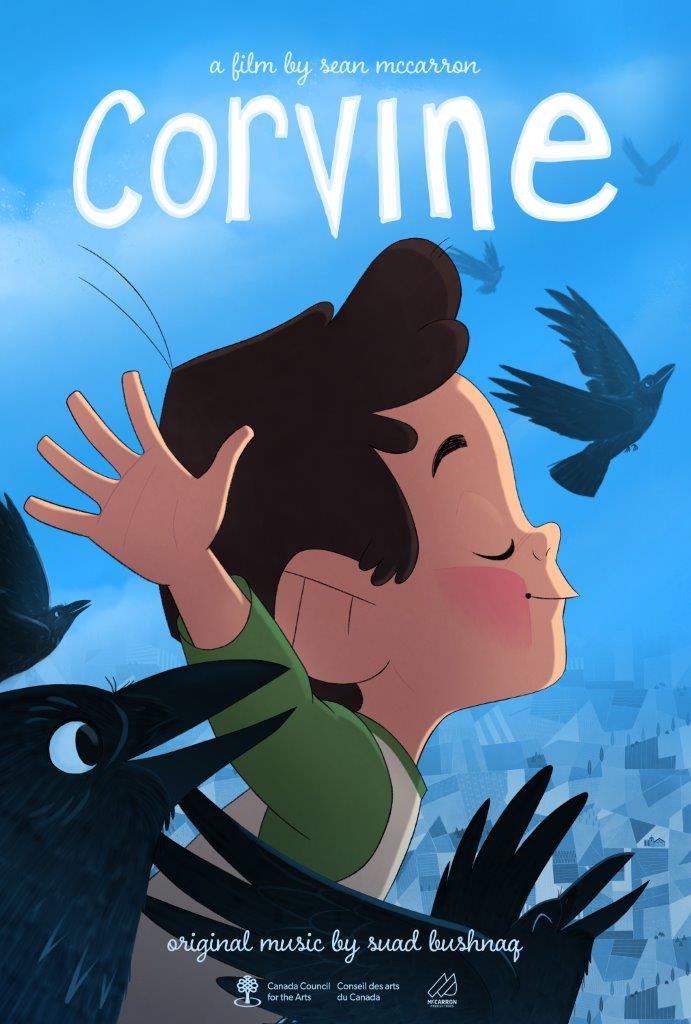 Sierra του Sander Joon – Εσθονία
Father and his son are losing the folkrace. In order to win, a boy turns himself into a car tire. Loosely inspired by the director's childhood, Sierra pulls us into the surreal car racing world.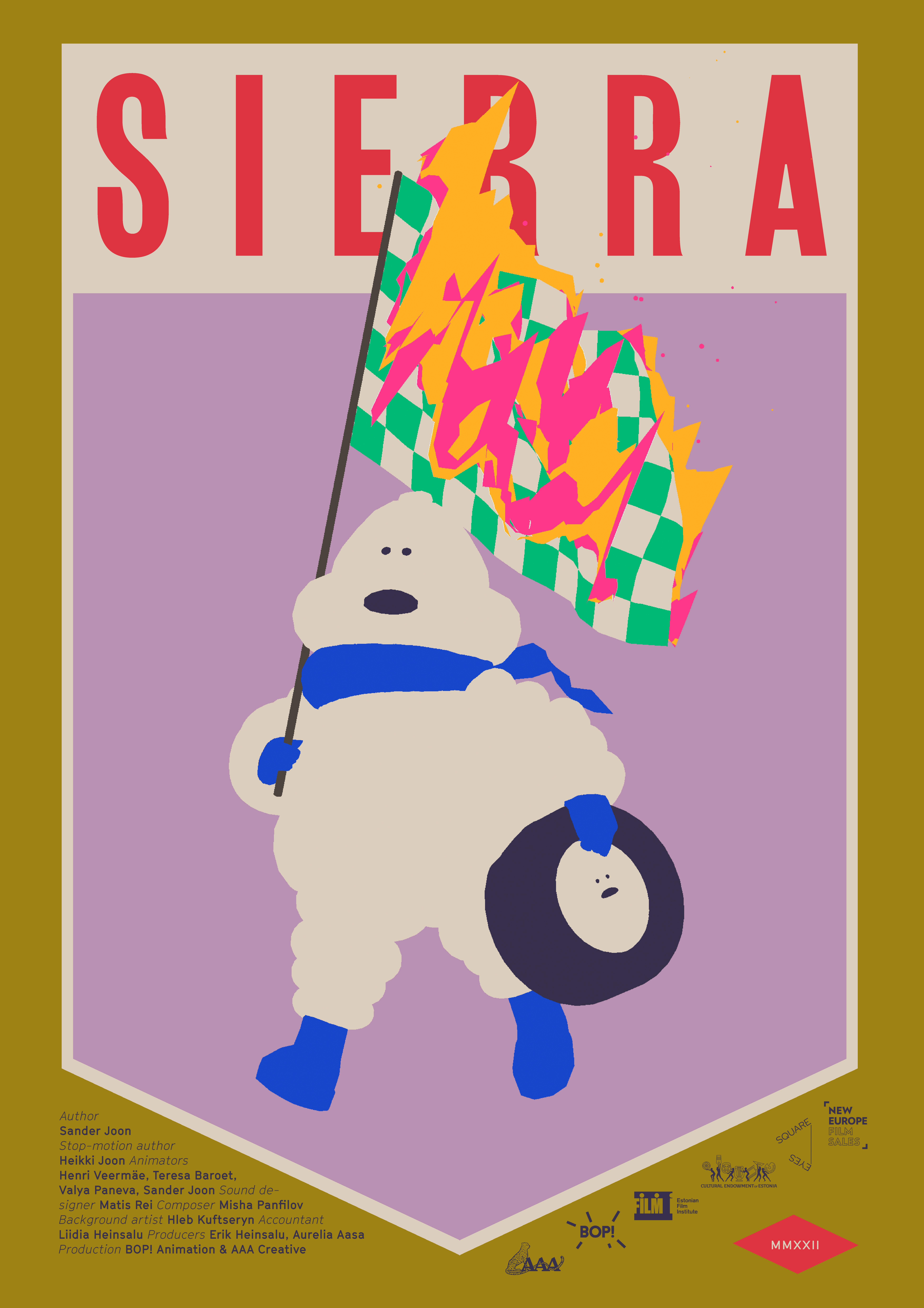 Garrano των Vasco Sá και David Doutel – Πορτογαλία
A Garrano horse is forced to pull a heavy load under a blazing sun.
Young boy Joel discovers a man who is about to set a forest on fire.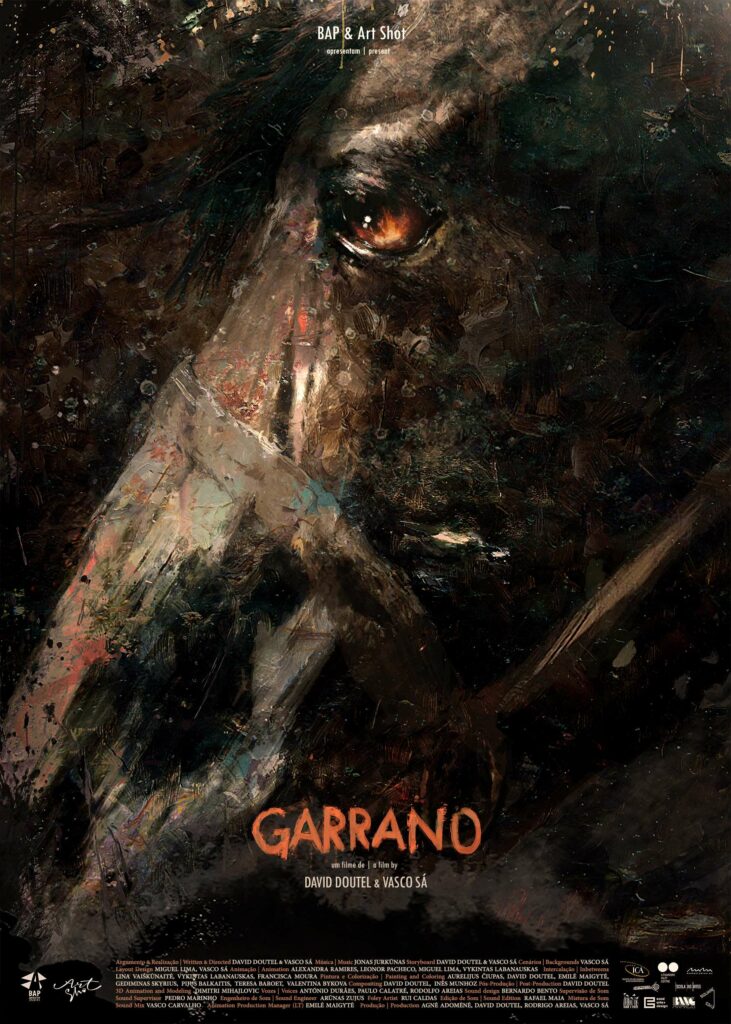 Lost & Found της Βίβιαν Παπαγεωργίου – Ελλάδα
A naughty suitcase in an airport that wants to be free.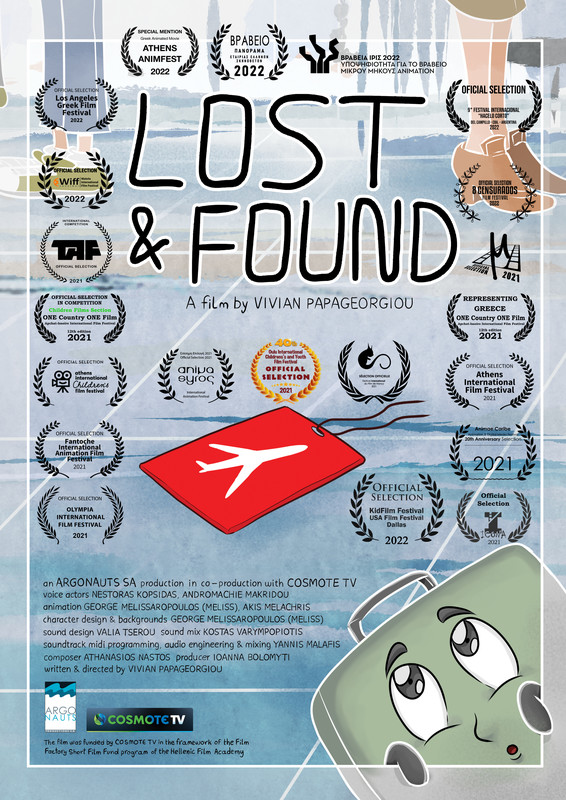 Amok του Balázs Turai – Ουγγαρία
After losing his fiancée and his good looks in a freak accident, Clyde must confront his inner demon.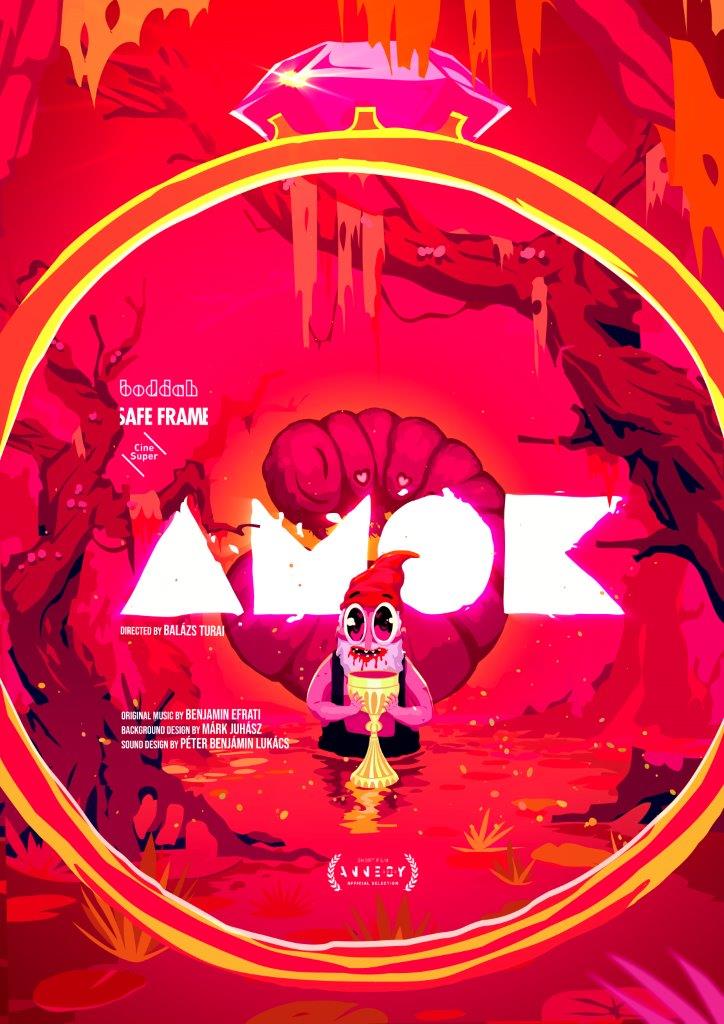 Grandfather Matteo των Fabio Teriaca και Juan Pablo Etcheverry – Ιταλία
Many years have now passed since, the no longer young protagonist, spent time playing in Grandpa's old lutherie. But it will be enough for her to return to those abandoned places to relive those memories and the warmth that was hidden behind every hug and advice of life in that much loved figure. An important figure, who, like many in recent days, died in solitude due to the pandemic.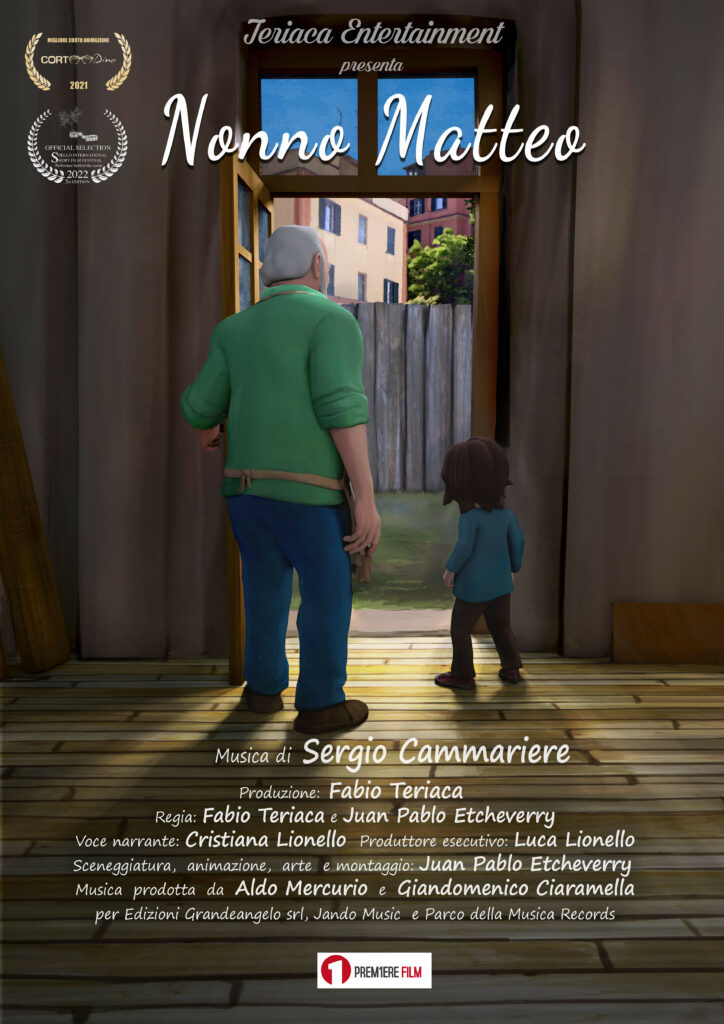 Times του David Andres Mesa – Κολομβία
In the middle of the night Andrés is driving home, but how tired he feels. In an instant he will learn to be a child again, he will suffer the snubs of youth, and see face to face what he has become; a workaholic.
Astra του Michał Łubiński – Πολωνία
A 6-year-old Astra tries to stop her sister from taking part in a dangerous mission. However, when Anna needs help, the little girl will go into space on her own without hesitation.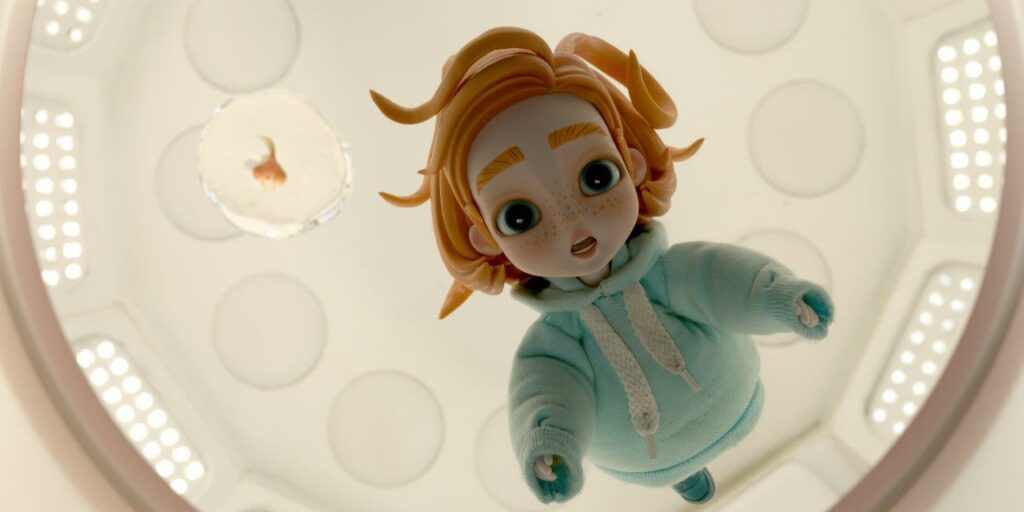 The Sprayer του Farnoosh Abedi – Ιράν
In the land occupied with the sprayers army, no one has the right to grow any kind of plants either in public or private.
So many of the people and soldiers do not even know how dose a plant grows or look like, until one day one of the soldiers finds a seed buried deep down in the dust and his curiosity is just the beginning of something extraordinary, something big, something revolutionary.