Διεθνές Διαγωνιστικό Ντοκιμαντέρ
Ντοκιμαντέρ από όλο τον κόσμο θα προβάλλονται στο συγκεκριμένο τμήμα με τo καλύτερο να βραβεύεται.
Αναλυτικά τα βραβεία:
Βραβείο Καλύτερης Ταινίας
Βραβείο Σκηνοθεσίας
Βραβείο Κοινού
Το Βραβείο Καλύτερης Ταινίας συνοδεύεται από χρηματικό έπαθλο.
ΤΑΙΝΙΕΣ ΔΙΕΘΝΟΥΣ ΔΙΑΓΩΝΙΣΤΙΚΟΥ ΠΡΟΓΡΑΜΜΑΤΟΣ ΝΤΟΚΙΜΑΝΤΕΡ
Προσπαθώ να θυμηθώ της Pegah Ahangarani – Ιράν / Τσεχία
I asked: "Why have they erased you?" He said: "Maybe they are scared." I said: "Whoever is scared, should erase themselves." He said: "In that case, the faces of the living would all be gone and only the dead would remain."
Trailer: https://vimeo.com/612468239
Hug 65+ της Ξένιας Τσιλοχρήστου – Ελλάδα
A documentary about equal participation of older people in the digital world.
How does an older person survive in a tech-dominated world? What is the role of the state in an aging and constantly digitalized society?
Have we ever thought that what is considered s self-evident knowledge for a younger person, for an older person is not?
And finally… do we recognize that older people have rights in the modern digital world?
In the documentary "Hug 65+" Ourania, Penelope, Tasos, Xanthippi, Angeliki and Thodoris, residents of Athens and Patras in Greece, all over 65 years old, talk honestly and with humor about their experiences with computers and how the digitization of almost all services has changed their lives. Representatives of 6 organizations that work with older people discuss the role of the state in ensuring the equal participation of people 65+ in the digital world, so that no human rights are violated due to technological development. According to statistics, in 9 years' time, it is estimated that 33% of the population in Greece will be over 60 years old. This percentage will hike to 40.8% by 2050. It is time to embrace older people. To ensure that they live in an equal world, which includes everyone and leaves no one behind. It is time to embrace ourselves, as we will be in a few years.
Trailer: https://youtu.be/jXt-4hPvB-0
My Uncle Tudor της Olga Lucovnicova – Ουγγαρία / Πορτογαλία / Βέλγιο / Μολδαβία
After 20 years of silence, the filmmaker returns to the house of her great-grandparents, where, at the age of nine, she faced the abusive sexual behaviour of her uncle. The long-awaited family gathering contrasts with the filmmaker's off-screen conversation with her uncle about the harmful events from her childhood.
Trailer: https://youtu.be/gDRTlZkf2_8
Αναζητώντας την άγουσα του Τόνυ Οικονόμου – Ελλάδα
The "seeking for agousa" ( agousa / Greek ἄγουσα = the path that leads you somewhere) is documenting the "solid moves" which are insinuated within a mystifying atmosphere. Traveling around the Mediterenean, we are presented with the portrait of the creator – Hippocrates Tavlarios – who is returning to the start point the "Mother land", seeking for the "Sacred" displaying the metamorphosis in the daily encounters but yet so distant, full of paradoxes, unknowing, yet so familiar.
Trailer: https://youtu.be/Z5omhi2eh6o
LIVE–IN της Τατιάνας Μαυρομάτη και Λώρας Μαραγκουδάκη – Ελλάδα
A portrait of domestic work, as experienced by Georgian live-in maids working in Greece. It explores the monotonous, demanding, and unseen labor behind care work, and the isolation and insecurity experienced by women who must work to serve others. 24 hours a day, 6 days a week, with only one Sunday off.
Trailer: https://vimeo.com/684911945
Πως να εκπαιδεύσεις έναν αντιήρωα του Γιάννη Μπλέτα – Ελλάδα
Antihero: is the main character in a story who lacks conventional heroic qualities and passively dependent from someone else.
A group of young antiheroes with disabilities, trying to know more about acting in theater stage. Through their obvious love for it decide to put on a theatrical performance based on improvised scenes centered on superheroes. The young antiheroes are trained theatrically. At the same time we are getting to know the young antiheroes better with daily scenes of their lives. After all, to be a superhero you need to wear a costume or go through walls?
Trailer: https://vimeo.com/585375088
Displaced του Samir Karahoda – Κόσοβο
In post-war Kosovo, driven by the ambition of keeping their beloved sport alive, two local players wander from one obscure location to another carrying with them the only possession of the club: their tables.
Trailer: https://vimeo.com/656522809
Μαρίκα …γιατί να φοβάσαι του Ματθαίου Φραντζεσκάκη – Ελλάδα
On the fifth day of the Battle of Crete, Saturday 24 of May 1941, three Germans pass by the village of Kakopetros in the Municipality of Platanias, Chania, and approach the home of Antonis Loufardakis, located next to a creek below the central street.
Without any reason at all, they enter their home and kill with automatic weapons five women and a two-year old child.
Five-year old Maria witnessed everything, while remained hidden under the bed. Maria shares with us her story and remembers her father saying: Marika… why be afraid?!.
Trailer: https://vimeo.com/553722676
Dajla: cinema and oblivion του Arturo Dueñas Herrero – Ισπανία
Life is going on in Dakhla, one of the Sahrawi refugee camps in southern Algeria, forgotten for 45 years. The celebration of a film festival, the Fisahara, breaks the monotony. The event ends, life (and oblivion) continues.
Trailer: https://vimeo.com/547260197
Important Police shit του Andrew T. Betzer – ΗΠΑ
A group of police cadets are mercilessly hazed as they suffer through the worst day of their training, their hell day.
Trailer: https://youtu.be/-eWekm3dqEI
I saw a city του Στέλιου Ευσταθόπουλου – Ελλάδα
I saw a city, which unexpectedly lost its sounds.
Only the hum of the air remained.
A city that exists on the fringes of our gaze.
We move past it like the wind.
While wandering around the city, I stumble across short every day stories, starring anonymous passers-by.
This wandering reveals a new reality which leads us down a whole different path of questions and contemplation.
From the combination of figures and urban space and the overlap of information and symbols, a chaotic, sometimes decaying scenery emerges, which is undoubtedly real and characterizes the spirit of the city, as it has been shaped by the developments of recent years.
Trailer: https://vimeo.com/664388855
Rooms with a view των Νικολέτας Παράσχη και Νικόλα Παπαδημητρίου – Ελλάδα
In the film ROOMS WITH A VIEW we observe the transformation of a building in the heart of Athens from a space which has traditionally been occupied by goldsmiths to a luxurious boutique hotel. During our stay we come to experience three different levels of coexistence.
Trailer: https://vimeo.com/560447478
Bill Murray Lost in Berlinale της Ana Trkulja – Σερβία / Γερμανία
American actor Bill Murray signs autographs at Berlinale Film Festival, but then something unusual happens and he vanishes.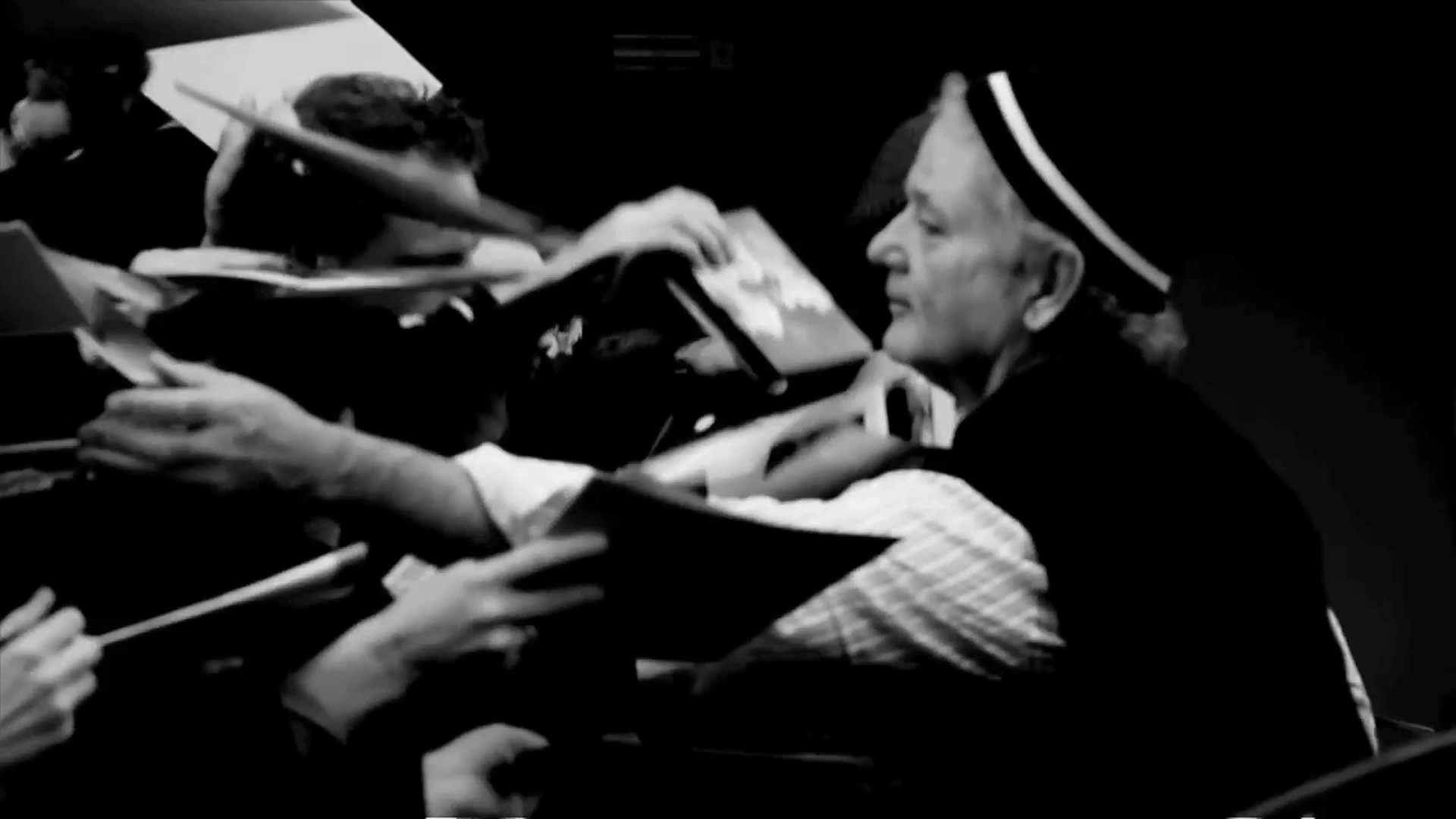 Το τείχος της ντροπής του Μιχάλη Κατσούρη – Ελλάδα
Wall of shame is a participative/journalistic documentary. It takes as an excuse a violent attack towards a group of refugees o Lesvos island on 2018 in order to show the "ugly truth" of Greek society.