Διεθνές Διαγωνιστικό Μυθοπλασίας
Στο Διεθνές Διαγωνιστικό Μυθοπλασίας, οι καλύτερες ταινίες θα βραβεύονται, ενώ θα υπάρχουν και χρηματικά έπαθλα. Επιπροσθέτως, θα υπάρχουν τιμητικές διακρίσεις σε διάφορες κατηγορίες.
Αναλυτικά τα βραβεία που θα απονεμηθούν:
Βραβείο Καλύτερης Ταινίας
Βραβείο Σκηνοθεσίας
Βραβείο Σεναρίου
Βραβείο Φωτογραφίας
Βραβείο Κοινού
Το Βραβείο Καλύτερης Ταινίας συνοδεύεται από χρηματικό έπαθλο.
ΤΑΙΝΙΕΣ ΔΙΕΘΝΟΥΣ ΔΙΑΓΩΝΙΣΤΙΚΟΥ ΠΡΟΓΡΑΜΜΑΤΟΣ ΜΥΘΟΠΛΑΣΙΑΣ
 Μη με λησμόνει της Σελήνης Παπαγεωργίου – Ελλάδα
When Kakia finds herself trapped in her own birthday's surprise party, she decides to take a walk in a path she hadn't visited for ages, accompanied by a person that knows her better than anyone.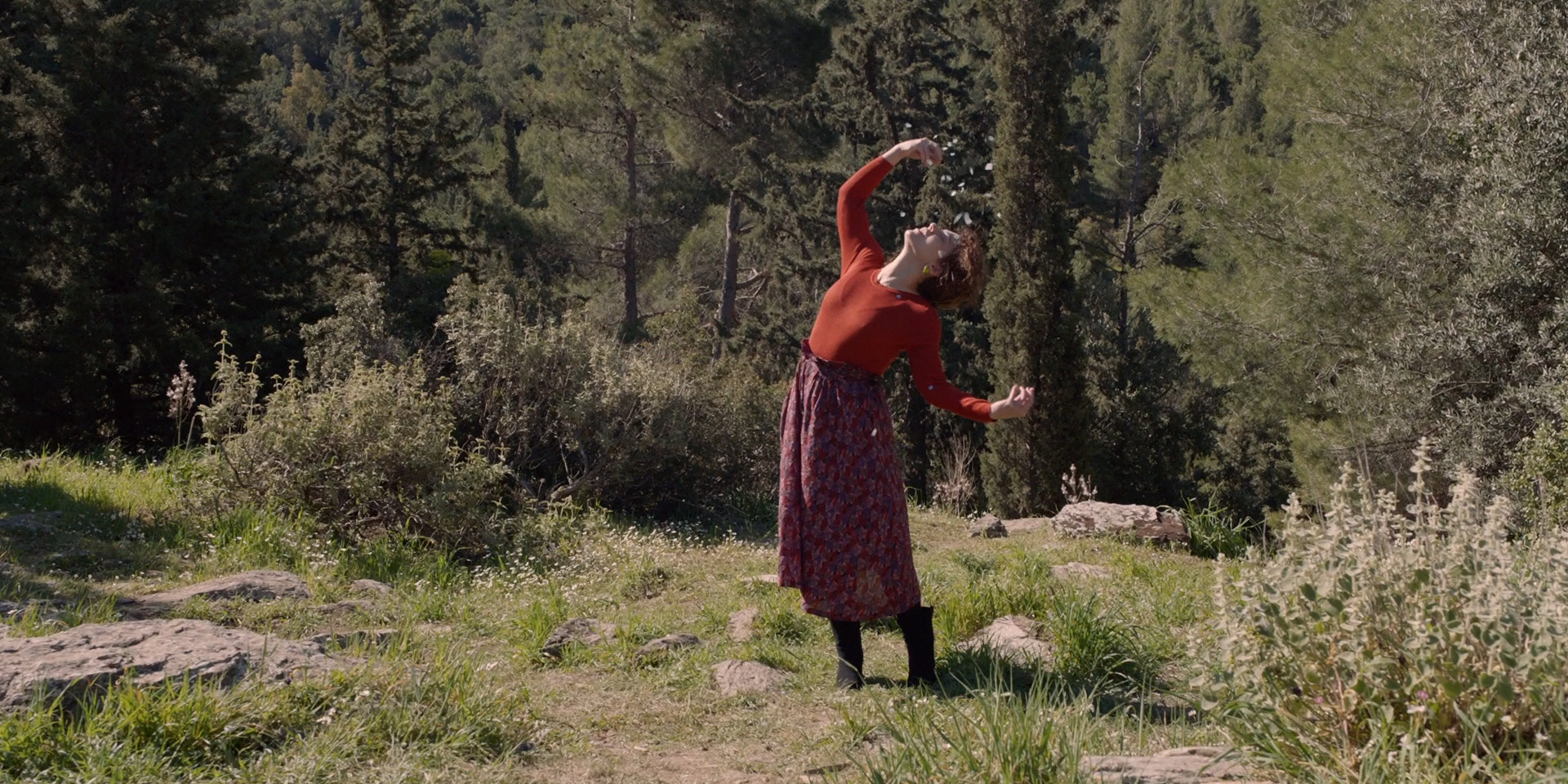 Versailles του Hyun Lories – Βέλγιο
Sanaa (23) returns to Versailles, the place where she grew up, and in an attempt to reconnect with her little sister Rana (15), she promises her, to go on a journey to the seaside for the first time. A trip they've always wanted to make together.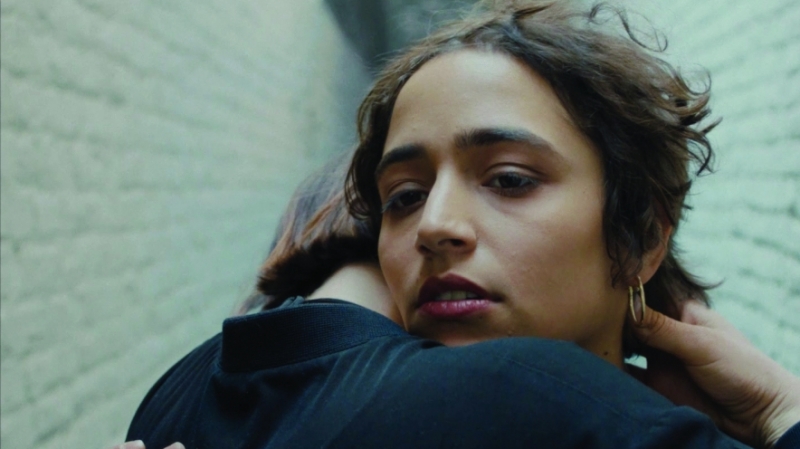 Madonna f64.0 του Σταύρου Μαρκουλάκη – Ελλάδα
After an important surgery, Maria returns to her family home, in order to recover. Living with her mother, her sister and a newborn baby. While Maria's body starts healing, a deeply hidden desire of hers surfaces. Maria wants to come close to the baby, and this creates a serious threat to the "safety" of the family home.
Trailer: https://youtu.be/J2I9huyLEDk
Marko του Marko Šantić – Κροατία
Marko and Ankica never gotten over the death of their only child Ante in the war. When their neighbour Stipe suggests renting son's room to tourists, Marko sees that as an insult but Ankica manages to talk him into it. Renting rooms is easy money, especially for retired people, but having an unknown man sleeping in son's bed troubles Marko a lot.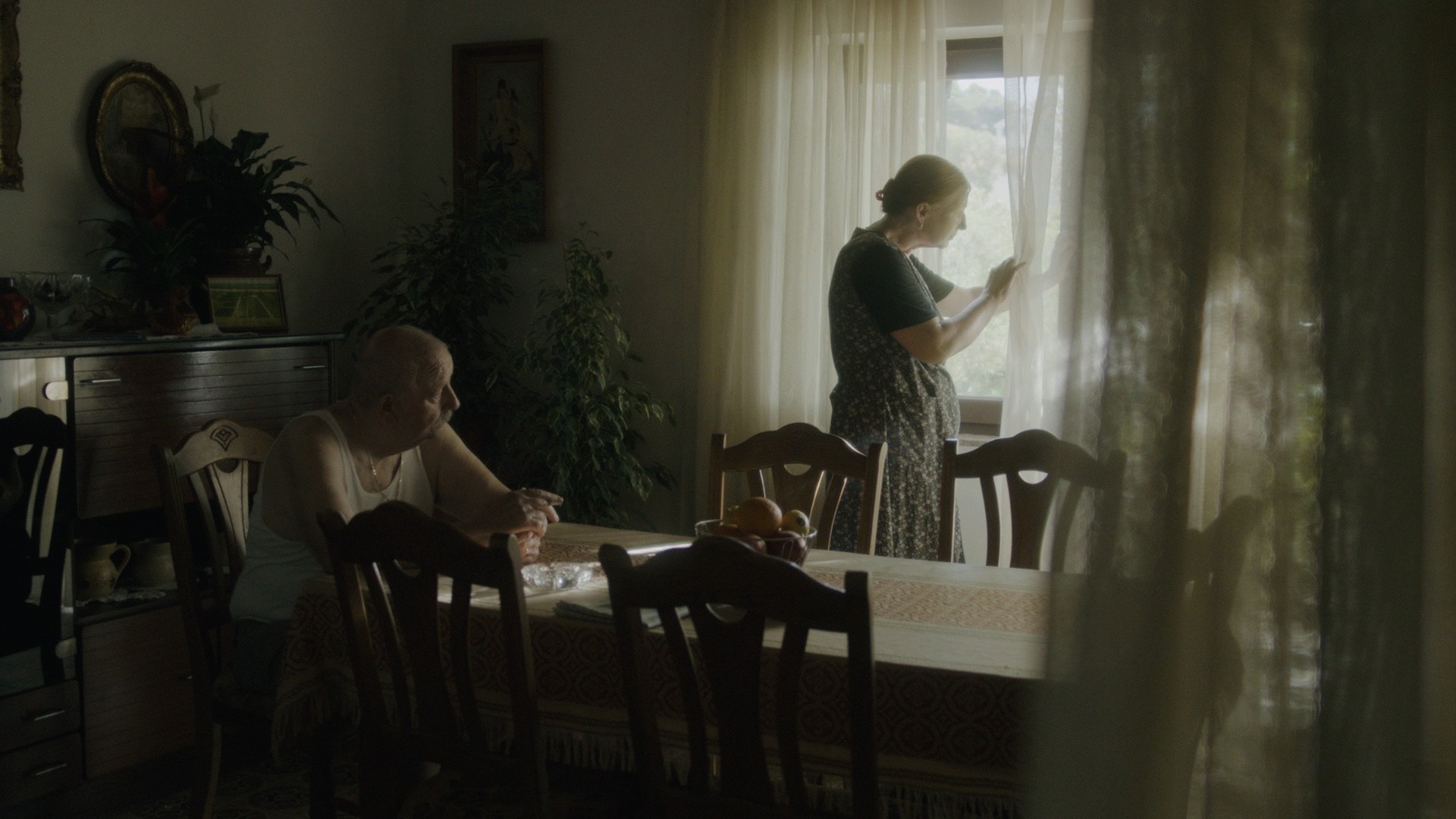 O Mà ! του Vincent Launay-Franceschini – Γαλλία
Ange-Marie is a 45 years old fisherman in Cap Corse in Corsica. He lives with his brother and his old mother in a secluded place, where women are becoming scarce. One day, on returning from fishing, Ange-Marie finds himself alone on the "cow beach" and sees three beautiful swimmers. The image of these women then haunts him and draws him out to sea.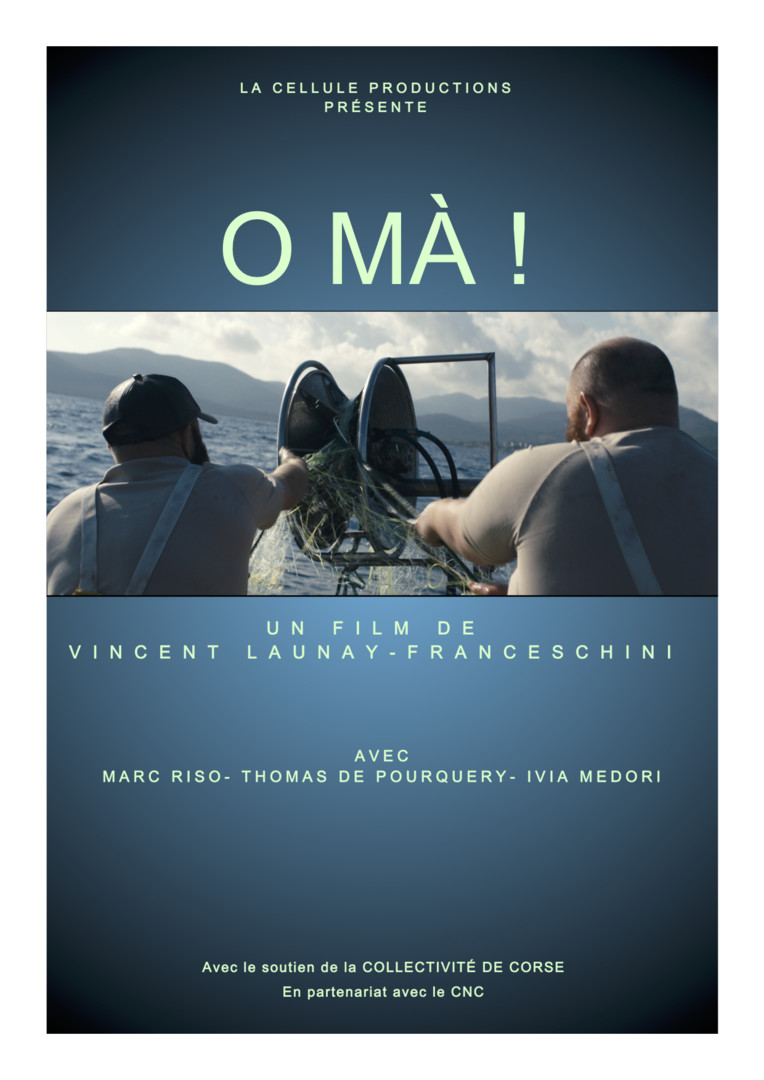 Noor της Rim Nakhli – Τυνησία
Nour and Adem set off to look for their father, whom they haven't seen for a long time. The two of them cross the city to the rendez-vous, but their father fails to show up.
Trailer: https://youtu.be/6IQaYDiCq2Q
Love Stories on the Move της Carina Dasoveanu – Ρουμανία
Lili, a 36 years old taxi driver is trying to save her marriage with Dani, an amateur fisherman. Her car rides put Lili in front of several love stories really different from her own.
Trailer: https://vimeo.com/584797323
Cortázar των Κατερίνας Στράουχ και Αργύρη Γερμανίδη – Γερμανία
Somewhere on the mainland, the tenants of a building sleepwalk towards their windows to watch Sisyphos sweep away the fallen leaves. It's autumn. On the radio, a voice mentions Cortázar's aquatic endeavours. A series of drownings and disappearances connect the water supply system to a secret passage to the sea.
Trailer: https://vimeo.com/572467692
The Parallel State του Octav Chelaru – Ρουμανία
Dan, a twenty-something security specialist gets an ominous phone call. A spa resort. A high-profile client who triggers a game of unclear stakes. Dan gets a chance to go from nobody to somebody.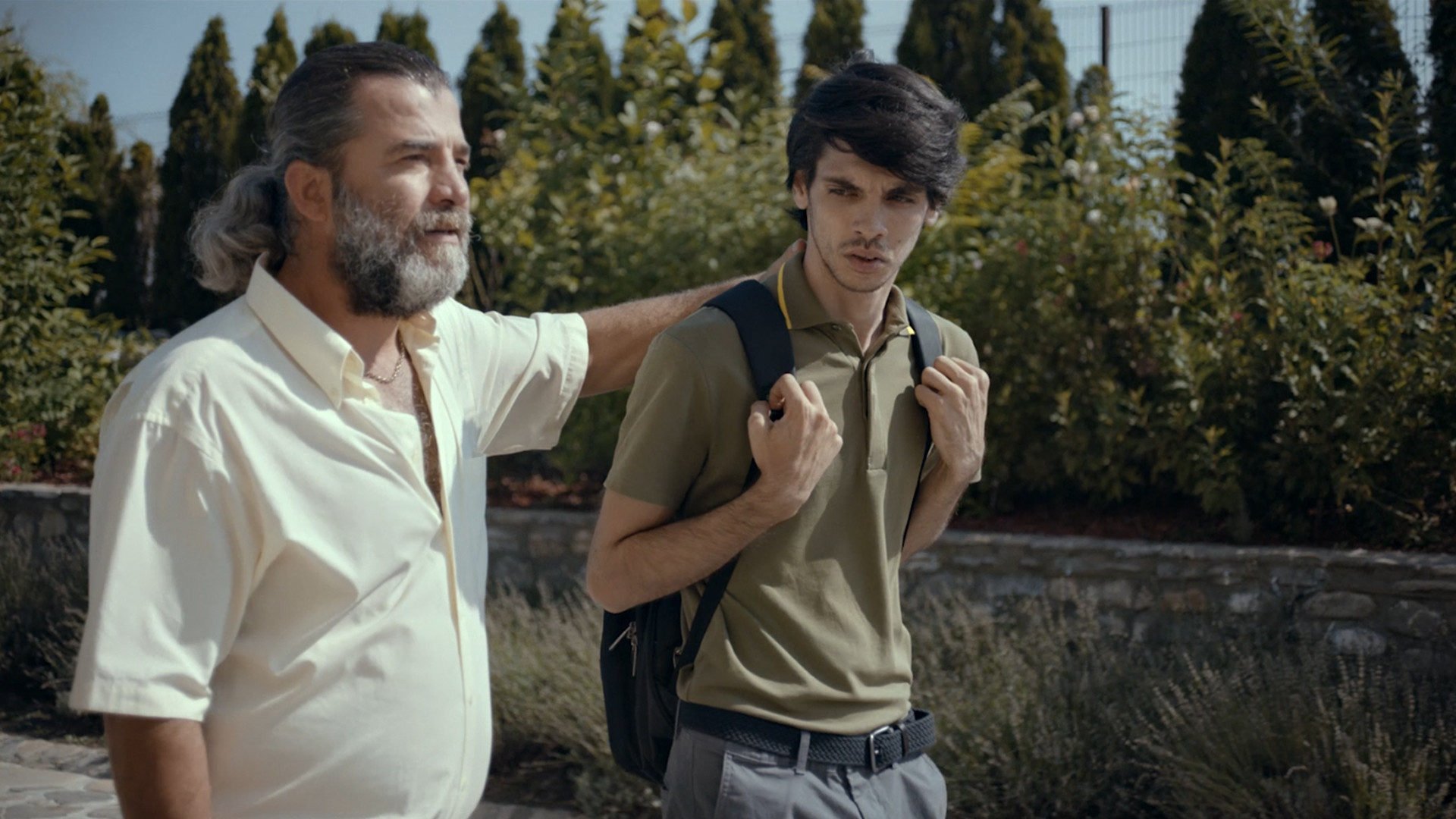 The Criminals του Serhat Karaaslan – Τουρκία
Late at night in a small Turkish town, a young couple tries to find a hotel room to spend the night together. They are rejected from all hotels for not having a marriage certificate. Once they believe they've found a trick to use, the situation gets out of hand.
Trailer: https://youtu.be/pPN_LAiCIF4
Brutalia, days of labour του Μανώλη Μαυρή – Ελλάδα / Βέλγιο
Perfectly identical girls in military uniforms, work day and night. A matriarchal and oligarchic society. What would happen if we replaced bees with humans? Anna observes the universe of her hive. Not being able to consent to the violence that surrounds her, she will have to make a radical decision.
Trailer: https://youtu.be/FVszlQ8-414
ΤΟΝΙ του Ρόμαν Φίλιεφ – Ελλάδα
The true story of a young immigrant who is forced to leave his loved ones in Albania, in search of a better life beyond the borders of his country.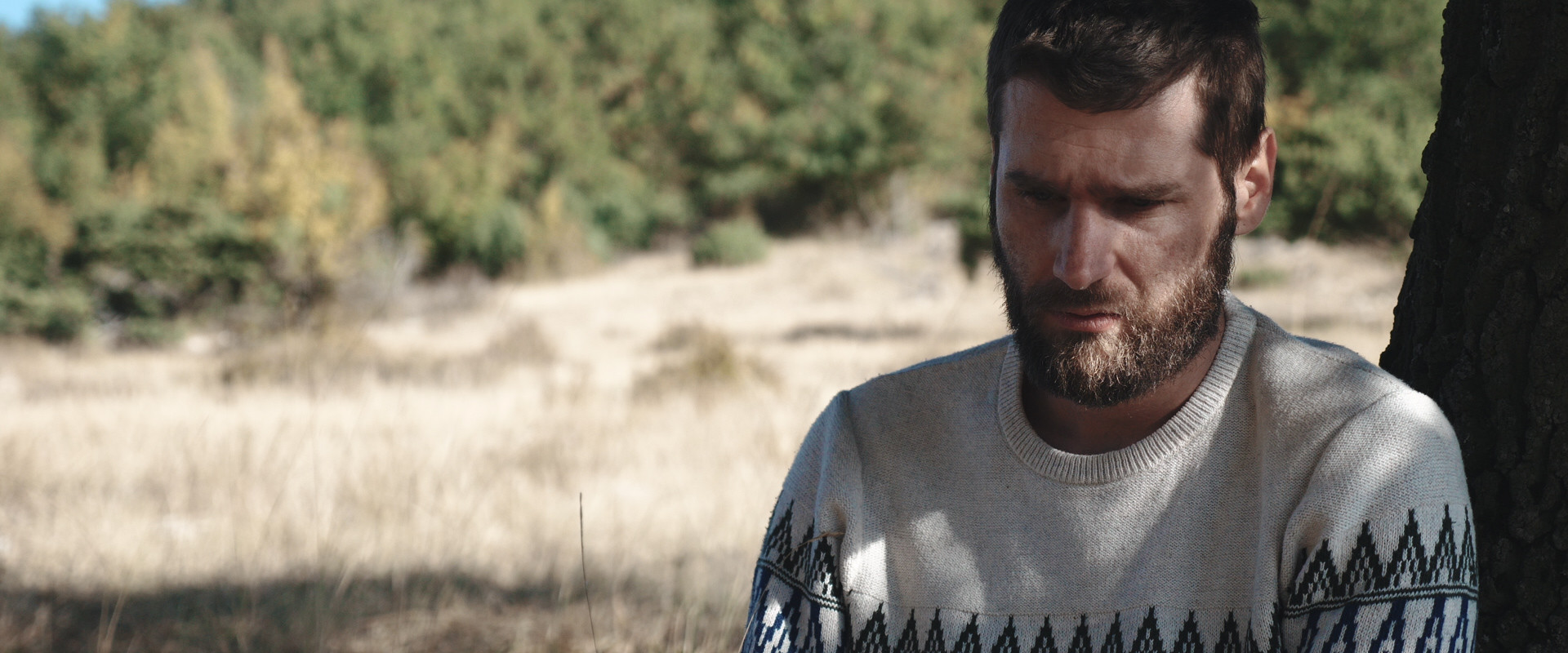 Last Visit του Σπύρου Αλιδάκη – Ελλάδα
Last Visit is a dreamy farewell to Lefteris Voyatzis (1945 – 2013), an indisputable milestone in Greek Theater Modern History, who returns to his favourable theatrical "home" (Theater Odou Kykladon) so as to meet, for one last time, his dear friends and colleagues.
Trailer: https://vimeo.com/497085739
A world free of crisis του Ted Hardy-Carnac – Γαλλία
Emilie is struggling in life. After numerous unsuccessful interviews, the lively but clumsy 30 year-old finds herself under a great deal of social pressure and fears to lose her home. Naturally she has high hopes when she is called in for a new interview, but in this future society that plays by slightly different rules, nothing goes as planned.
Trailer: https://youtu.be/0cz2blTWqrE
Flik Flok της Αγγελικής Παρδαλίδου – Ελλάδα
One couple. A special night. Dinner. Wine. Will the night turn out as they imagined?
Trailer: https://youtu.be/Gu3oAJdJ0I0
First Swim του Αλέξανδρου Κωστόπουλου – Ελλάδα
It's the last day of the family's vacations. A little girl wants to swim without her wings, but her parents want to postpone it until next summer. An allegory about the attitude of the Western civilization towards the refugee crisis.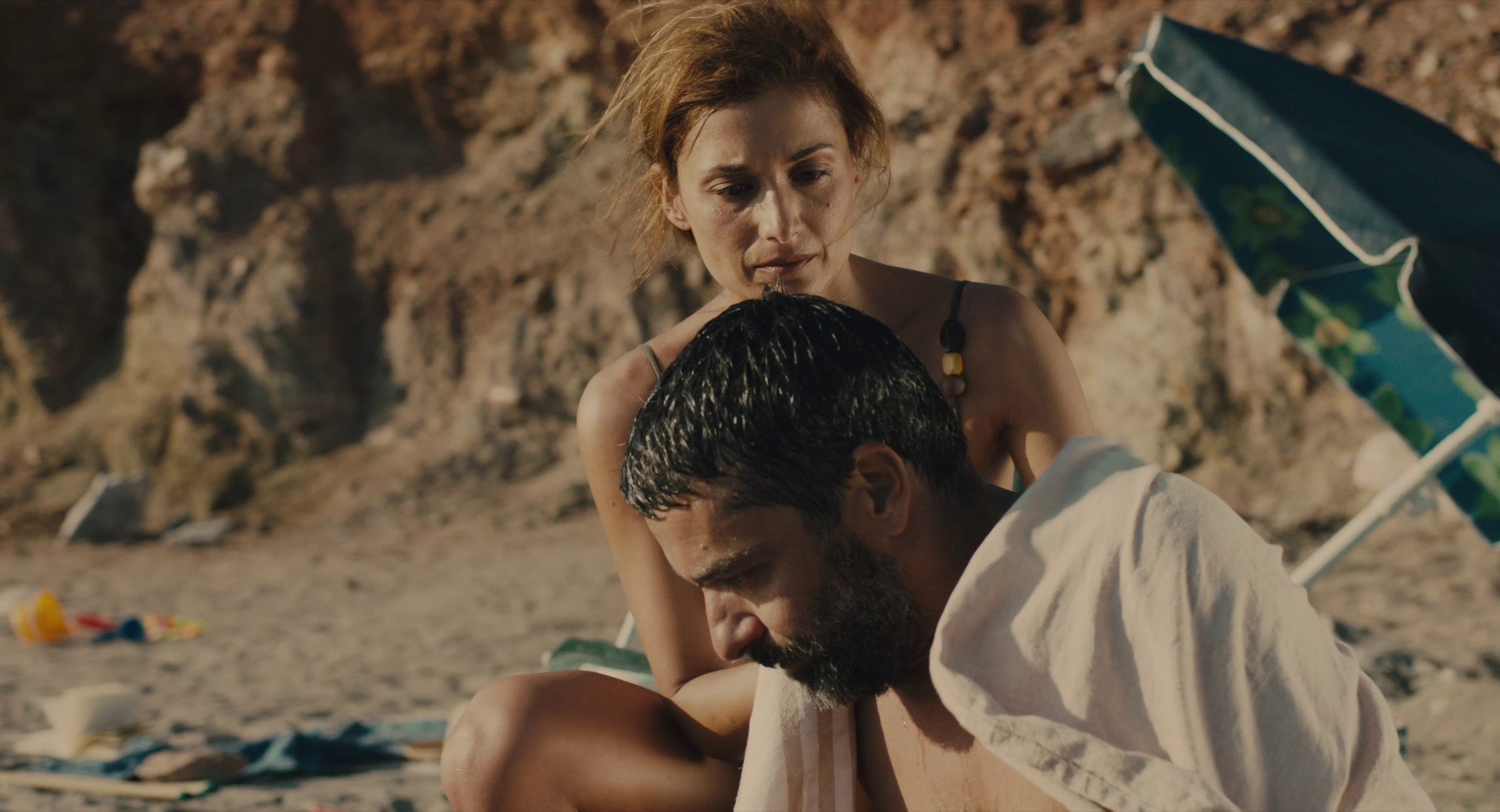 The Nipple Whisperer του Jan Van Dyck – Βέλγιο
Maurice Sanders has a gift. He's a nipple whisperer. Once he was known as "Magic Sandy". But that was years ago, before Doris, a famous model and Sander's muse, fell ill. Now, after more than a decade, Doris wants to meet Maurice again.
Trailer: https://youtu.be/8ZxWTNxPRIg
Olga του Vladimir Vlada Djordjevic – Σερβία
Olga is an eleven-year-old girl with cerebral palsy that lives in a village in eastern Serbia. Her parents desperately want to have a "healthy" child. Father looks at the fact that he has that "unfortunate" child as a kind of punishment.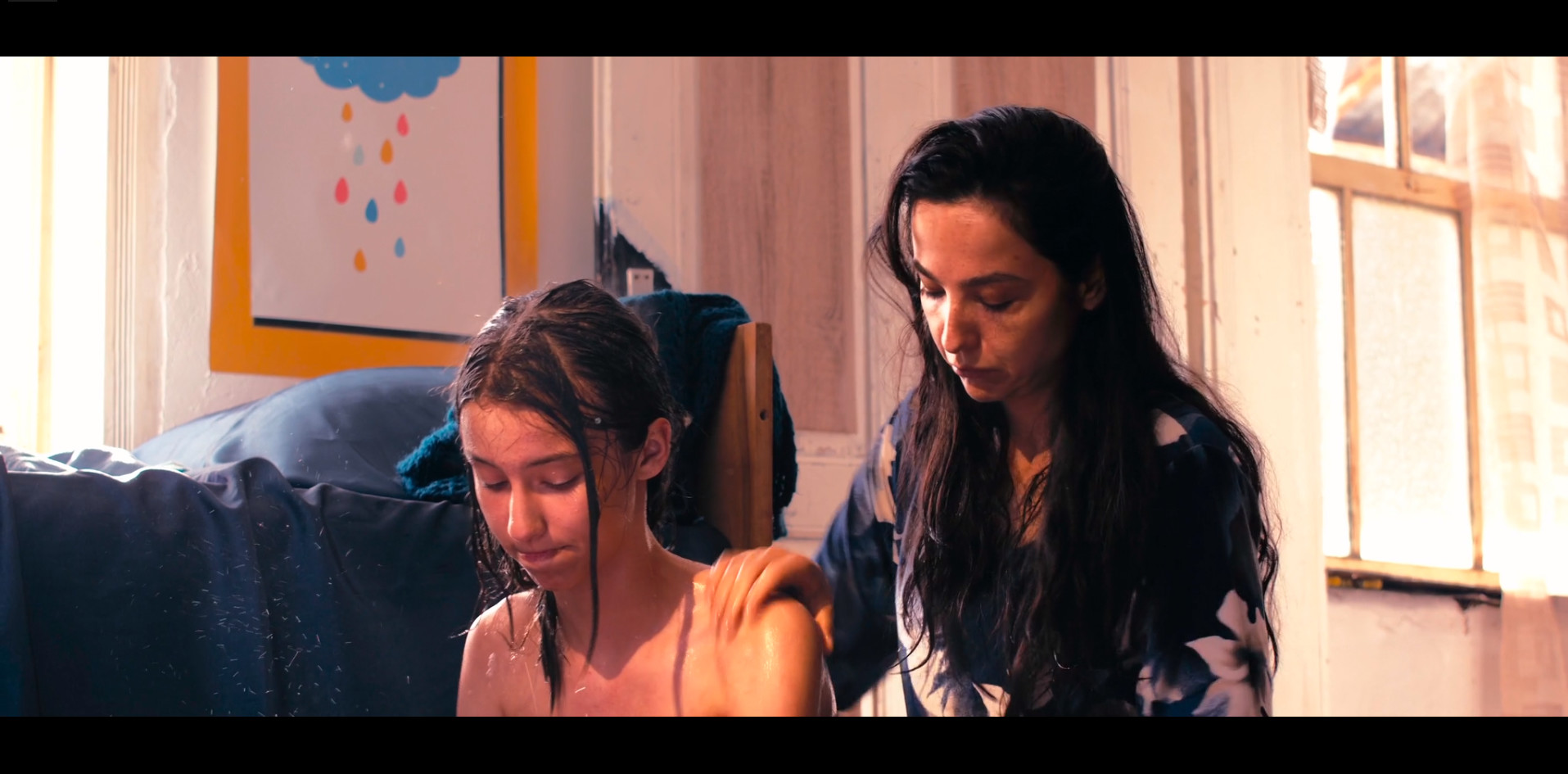 KYVOS του Δημήτρη Μουλά – Ελλάδα
A look into a day of a technician who fixes memories in a controlled dystopian world.